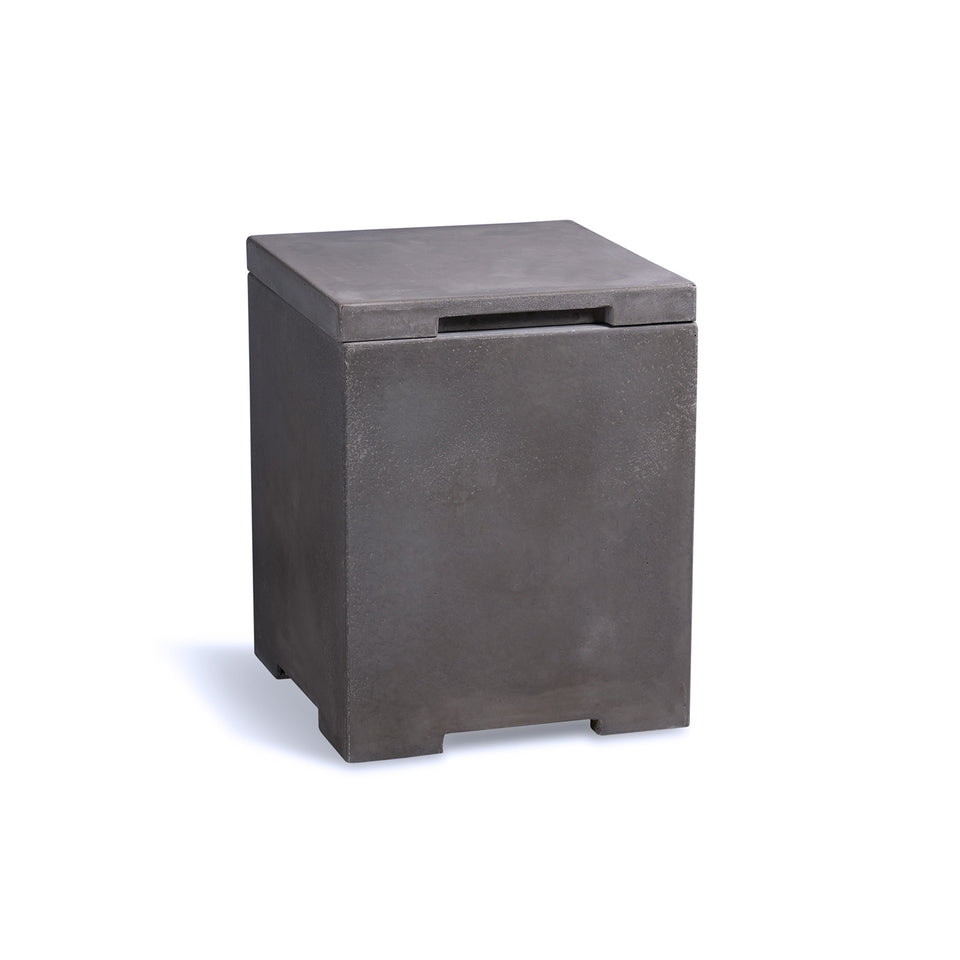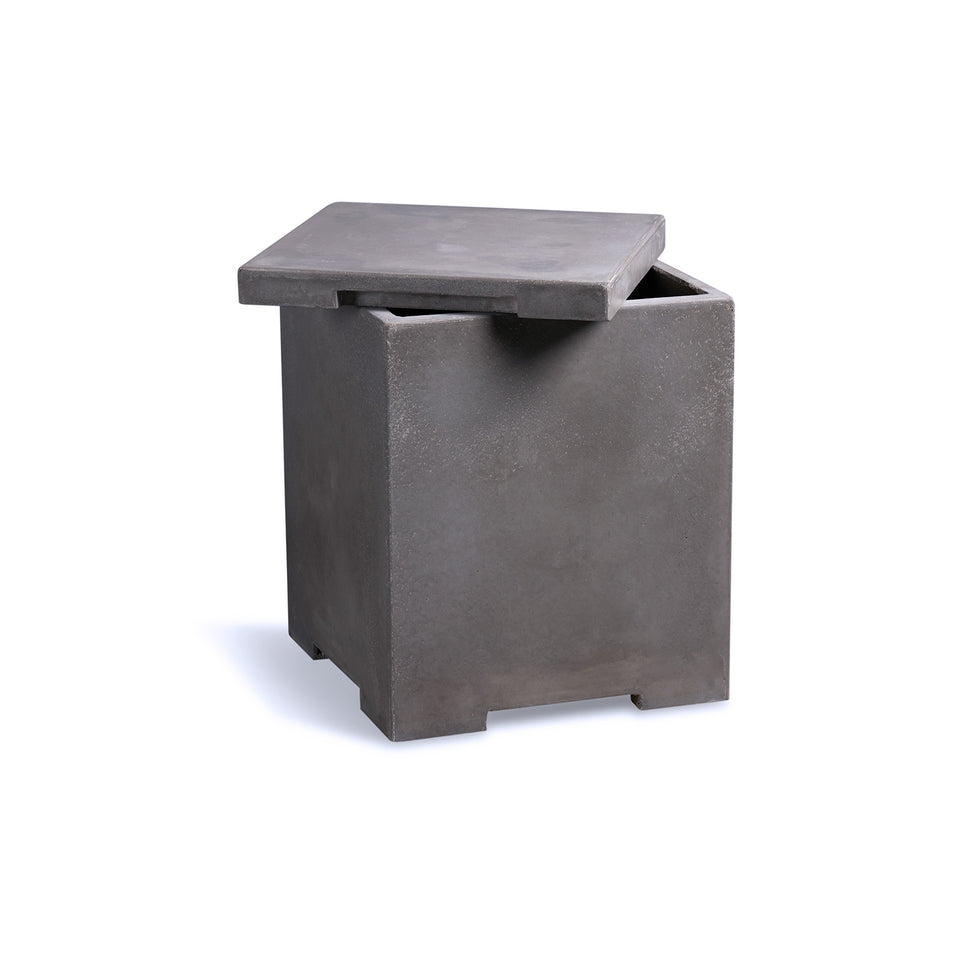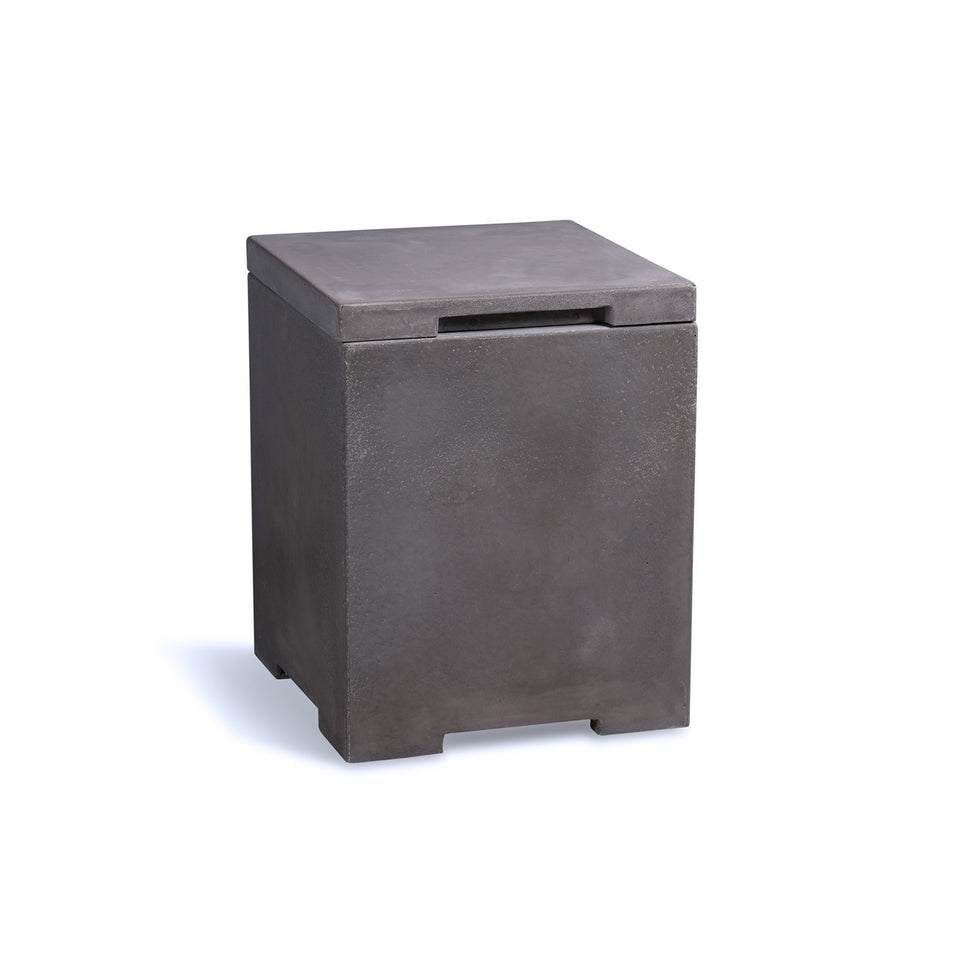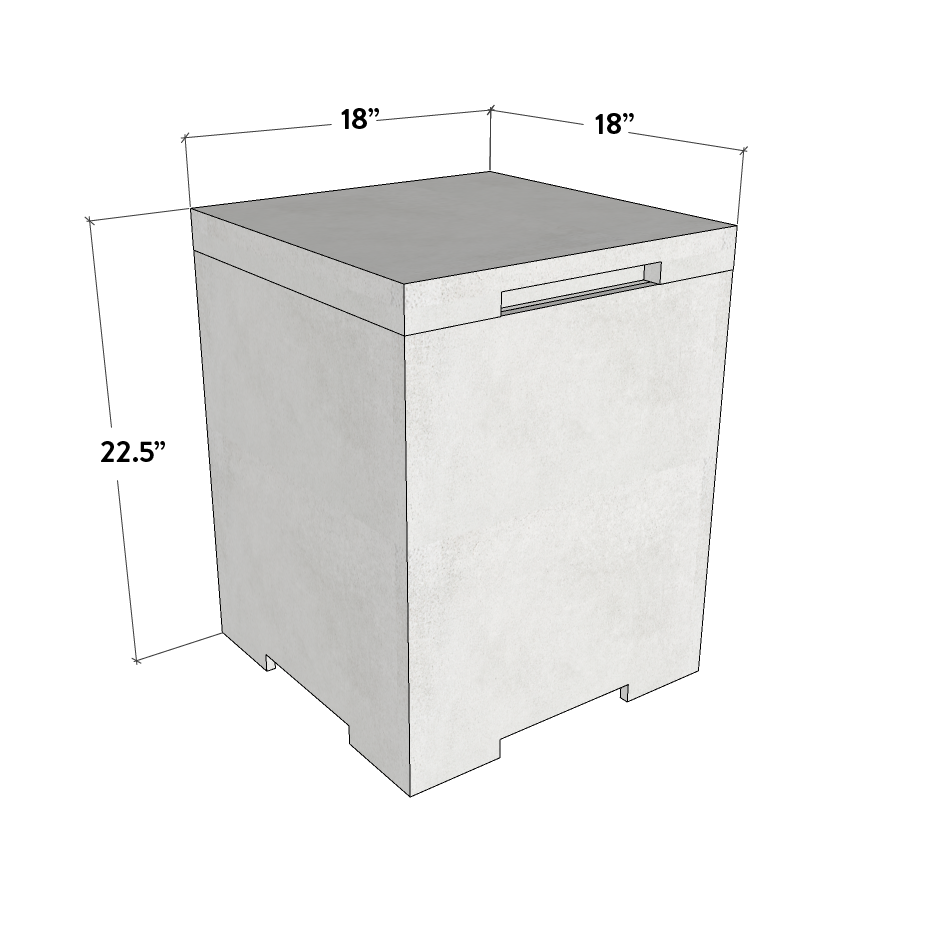 Concrete Propane Tank Enclosure - Square
Concrete Propane Tank Enclosure - Square
This Concrete Propane Tank Enclosure works well with our line of fire tables/bowls.
Heat-resistant glass fiber reinforced concrete conceals your propane tank even while it's in use.
Available in both Zinc and Pewter finishes.
For more information;
Our Products
Custom Options & Samples
Shipping
Installation & maintenace
Our concrete products are hand-made by Crete Design in Wisconsin, USA. Due to their handmade nature, all measurements are within 1/2" of those specified here.
Typically, if you can dream it we can make it. We can also match the color of your piece to any Benjamin Moore or Sherwin Williams color code.
To order material samples please contact us at 715-293-3101 or info@crete.design
We offer flat rate shipping within the US and Canada. Orders are sent for delivery within 4-6 weeks and typical delivery is within 4-5 days.